Cooking School – Iran Vegetarian Society
Vegan and Vegetarian Cooking and Nutrition Classes
Iran Vegetarian Society has come up with a new concept of cooking classes. If you have passion for cooking healthy vegan & vegetarian meals, this is the right place for you. These classes are managed by experts with over two decades of experience. We have trained hundreds of people and restaurant chefs.
Over the yearsو we have gathered a wide selection of vegan/vegetarian Persian and international recipes such as Asian, Indian, Italian, Middle-Eastern and more…
Our goal is to share our healthy and delicious recipes for better health and nutrition. We also offer a variety of soups and salads as well as desserts and hot and cold beverages.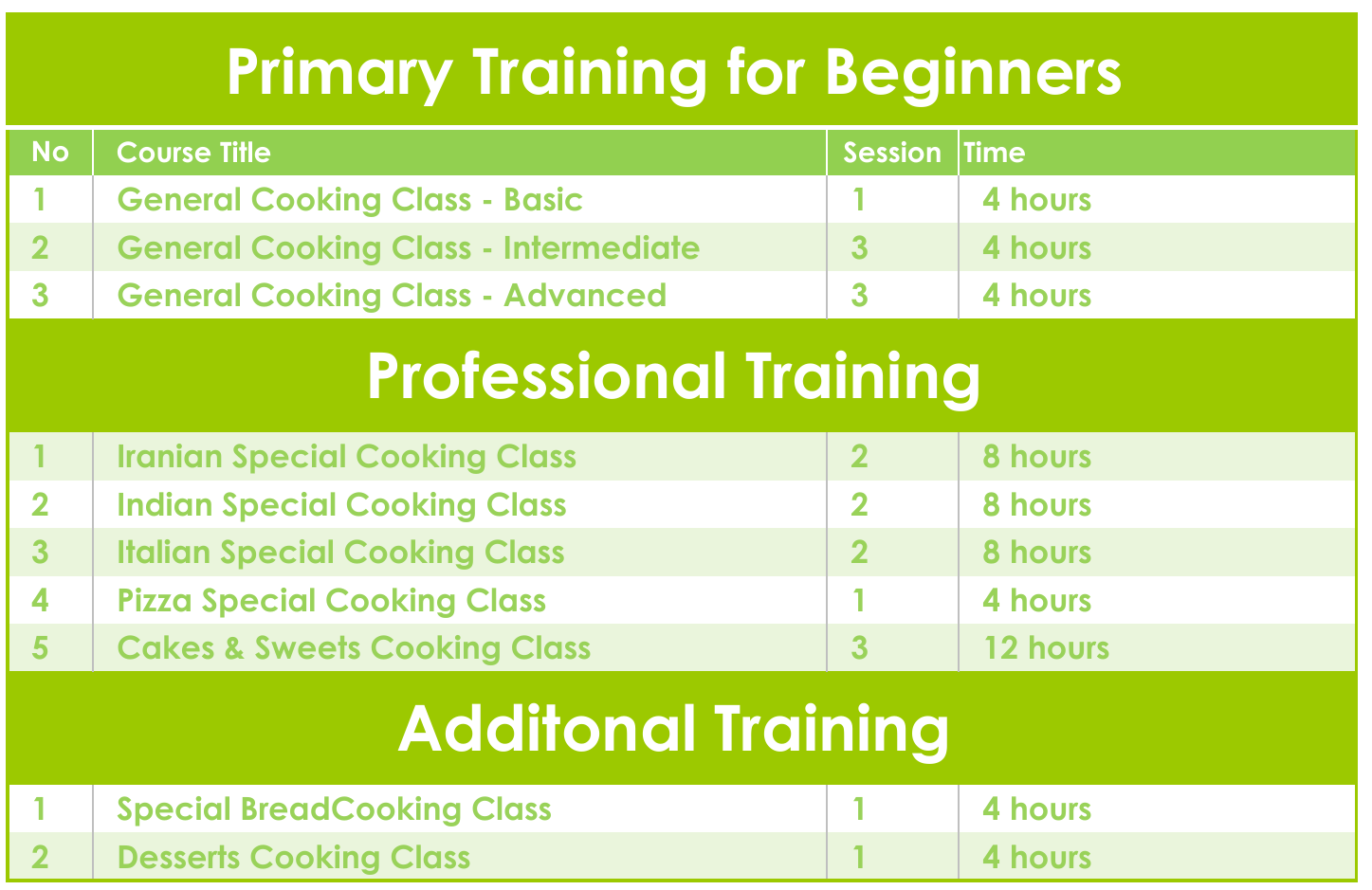 Apply for Cooking Classes
Some Notes about Vegetarian and Vegan Cooking Classes
We have a quorum for holding up the classes.

Attending the professional classes requires passing three general cooking courses.

The classes could be effective for those who are interested in crossing countries.

An official valid certificate will be granted to the competent trainees on behalf of the society at the end of the training course.
How to be a Vegetarian ?
We help you
Take our consultation
Become a member
Try our food packages
Modify  your diet
Some of Our Vegan and Vegetarian Desserts