Well known Persian Vegetarian Recipes
An inspiring book making people aware of their nature and reasons why they should adhere to the habit of healthy eating and living.Contains a selection of delicious vegetarian Persian recipes, plus scientific Nutrition facts.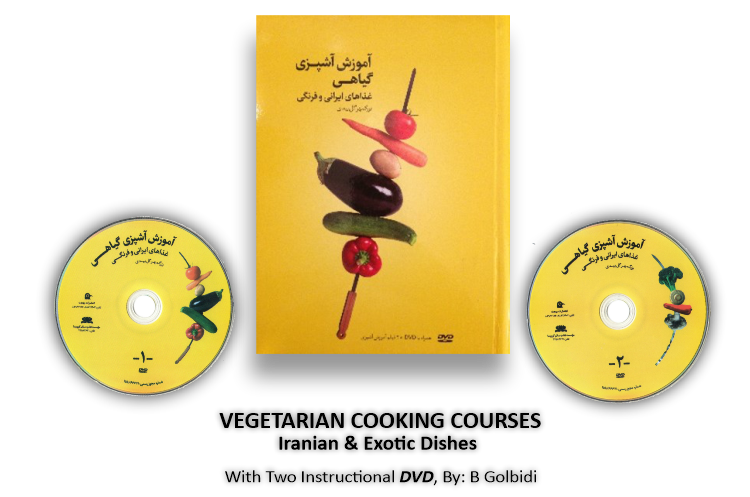 Our Books can change your life
Buy from our outlets and restaurant 

Persian & English Language

Professional Author & Researcher   

Home Delivery In One Call

Amazon seller in UK (United Kingdom)

Reputed Book Publication

Most Popular Recipe books
By many research and effort our authors create and server these wonderful creations to lovable readers. All Supervision By Bozorgmehr Golbidi
– Roza Asad Elahi – Qaisari
– Neda Khaki,
– Houri Moqbeli
– Dr. Faramarz Alavi Moghadam
– Mana Palizi
How to be a Vegetarian ?
We help you
Take our consultation
Become a member
Try our food packages
Change your diet
Our Vegetarian Recipes Creations